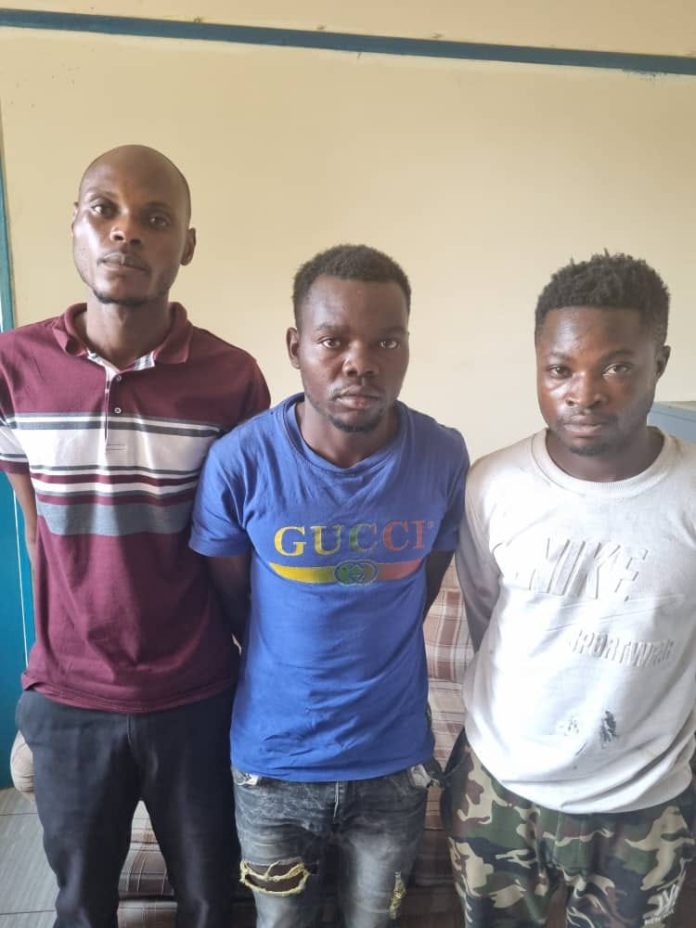 Police round up trio robbery, murder case at Parliament Road construction site
IN a significant breakthrough, the police have arrested have managed to apprehend the three suspects connected to the murder and robbery that occurred at the construction site along Parliament Road on Wednesday.
The latest arrest was of Getias Muleya, aged 29, hailing from the old N'gombe compound in Lusaka.
He was apprehended in connection with the heinous crime and was found in possession of 400 Chinese Yuan and a cellular phone.
Muleya joins two previously detained suspects, Munji Mauma and Benson Chanda.
Chanda, aged 23, from Chipata compound was apprehended yesterday after he was found with safety boots believed to have been stolen from the construction.
The initial incident involved the murder of 23-year-old security guard Charles Phiri, who was on duty at the B and B Hotel construction site.
The suspects also robbed a Chinese national, Wang Hong Xing, a site watchman, of significant amounts of cash, including K2,000, $150 USD, 700 Yuan, and two cellular phones.
The police were alerted to the scene, where they discovered the security guard, Charles Phiri, unconscious and bound on the second floor of the building with a wire around his legs and a cloth around his neck.
Phir was pronounced dead upon arrival at Levy Mwanawasa Teaching Hospital.
Following the incident, the Chinese national, Wang was able to identify one of the suspects as a former worker at the same construction site, leading to the arrest of Munji Mauma and the recovery of one of the stolen mobile phones.
Police deputy spokesperson Danny confirmed the arrest of the three suspects today.
Mwale said the trio is currently detained in police custody as they await formal charges while The investigation into the incident is ongoing.
CAPTION PHOTO: The three suspects in detention