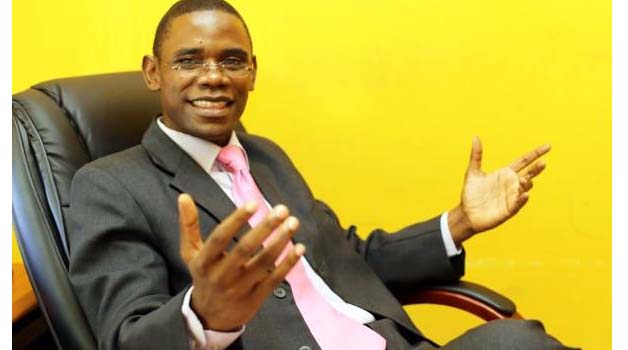 Being born from Lozi and Bemba parents, makes Dr Fred M'membe, a special cross-breed. I can bet you that, the most intelligent Zambians are Lozis and the most stubborn individuals are Bembas.

Fred M'membe is very sharp and he can't match most of the leaders we have. His academic accolades speaks for itself.

When Fred makes a moves, it is like the game of chess, watch how he is growing politically. He has the tact and persistence.

Today, the police will be interviewing him for charges they don't even know, but since they have been instructed by some dull guy in State House running Koswe page, they are hoping something will come up along the way, but they are making a fool of themselves.

In case they are thinking of intimidating him (Fred), I want to remind them, that, this special cross-breed has faced more serious Govts than this under-five Govt of apprentices who are lost in their little thoughts.

Mind you, Fred even went to jail for contempt over the article "Comedy of errors" which was published in defense of Chansa Kabwela case which ended up in an acquittal, proving that the article was right. So, nothing scares him.

I can bet my life that, the police are just on a fishing expedition and they will draw blanks. But if they force matters, I can assure them, that, they will be taught a lesson in court. They will be embarrassed, like on the Treason case of HH.

On the part of Govt, they should know that, their GOODWILL, among the international community, will seriously erode very quickly.

You can't arrest Fred M'membe and keep him in cells like you do to some of us, including Dr Chris Zumani Zimba, without drawing international media and that will be bad for you. If you think I am joking, arrest him at 10:00hrs then scan international media at 14:00hrs.

Wise-up imwe ba Under-five Govt. We will talk at 20:00hrs.

TAYALI THE PUBLIC LAWYER OF THE PUBLIC COURT OF OPINIONS!!!