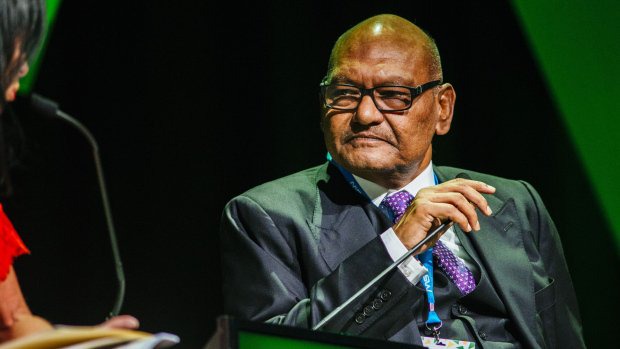 (Bloomberg) -- Vedanta Resources Ltd. is ready to pay $250 million owed to suppliers in Zambia before the company resumes control of copper mines that were seized by the southern African nation's government more than four years ago.
Former President Edgar Lungu's administration placed Konkola Copper Mines under provisional liquidation in 2019, after accusing Anil Agarwal's Vedanta of lying about expansion plans and paying too little tax. That sparked a series of court cases, culminating in current President Hakainde Hichilema seeking to resolve the dispute amicably.
Agarwal, who is looking to reduce the parent company's massive debt load, has also pledged to invest $1 billion in Konkola and more than double copper production from the operation. Zambia's output of the metal for 2023 is forecast to plunge to the lowest in 14 years. The industry is in dire need of fresh investment to take advantage of surging demand for copper to fuel the transition to clean energy.
The plan to pay all creditors is "to make sure I win the hearts of the people," billionaire Agarwal said in an interview at Bloomberg's Johannesburg office on Wednesday. "Money will never be a constraint."
Vedanta has about $2 billion of bonds due in 2024 — a record annual bill for the company, with a $1.1 billion repayment due in January.
For Zambia, raising output at the mine will help it boost tax revenues in a nation that relies on the metal for about 70% of export earnings.
Konkola's complexes comprise of shafts, a smelter and a refinery. It currently produces about 50,000 metric tons of finished copper from its own mines. First Quantum Minerals Ltd. copper mines in the country produced 390,000 tons last year.
Vedanta, India's biggest mining company, produces metals from aluminum to zinc. It has also expanded its operations in Africa, and has mines in Namibia as well as South Africa.
"Africa is my heart," Agarwal said. "If I have to marry two wives, one will be India, one will be Africa."
Other key comments from the interview:Vedanta is considering selling its steel asset for as much as $7 billion because "either we should be number one or number two or we should not be in the business."
Vedanta is fully committed to its semiconductor foray in India, is in talks with three potential partners and will announce a deal in a month or two. The company had earlier tied up with Hon Hai Technology Group but the Taiwanese firm parted ways with Vedanta in July.
--With assistance from Taonga Mitimingi, Amogelang Mbatha, Jessica Zhou and Jennifer Zabasajja.
©2023 Bloomberg L.P.