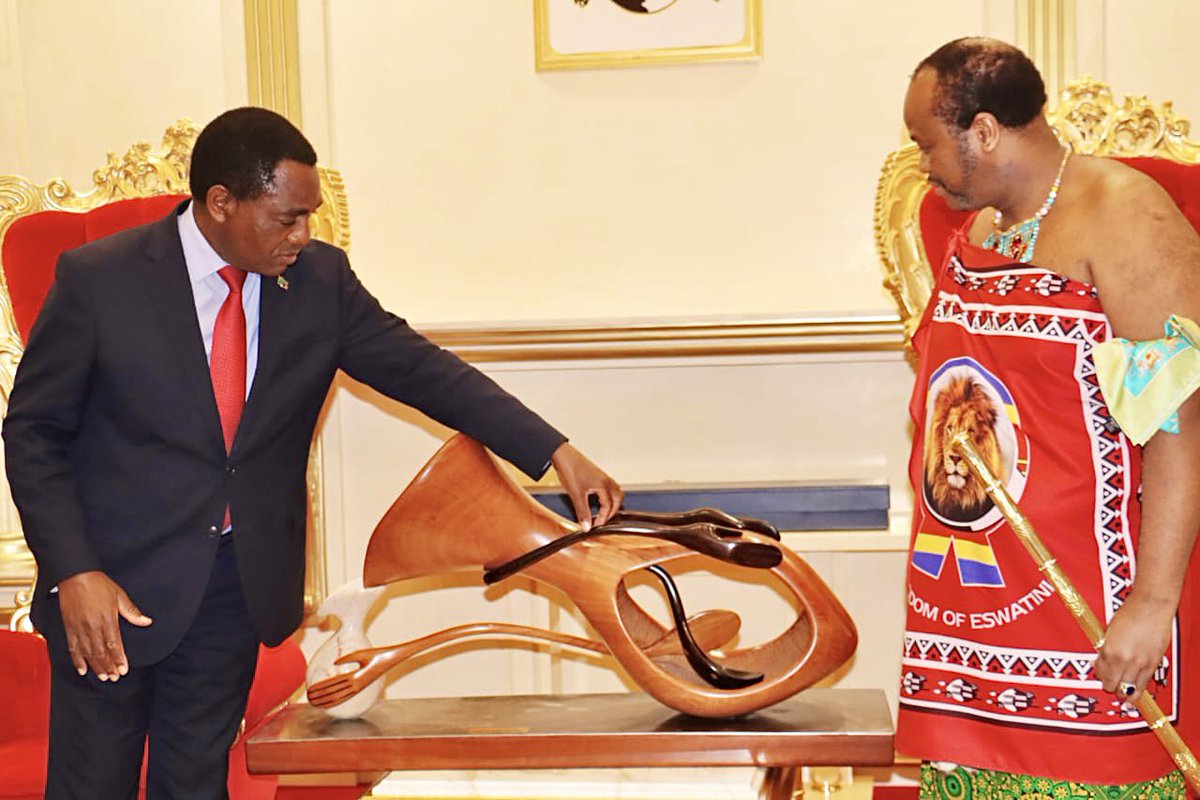 President Hakainde Hichilema who is hosting the King of Eswatin Mswati III says the two countries have signed seven Memorandum of Understanding.



King Mswati is on a three state visit to Zambia. He arrived Friday and graced the International Trade Fair in Ndola on Saturday.

"Following our hosting of His Majesty, King Mswati III here at State House, we have since held bilateral talks and also witnessed the signing ceremony of seven (7) memoranda of understanding in areas of Tourism, Agriculture, Trade and investment, joint permanent mission on peace and security, Arts and Culture, Forestry and Intergovernmental cooperation between Zambia and Eswatini," President Hichilema said in a Facebook post on his page seen by Zambian Eye.

He said during their engagements, they placed emphasis on strengthening the existing friendship while fostering development for the two nations.

President Hichilema said he remains resolved to ensure he strengthens cooperation among African nations before seeking it outside.

"On behalf our our country, we are grateful to His Majesty King Mswati III and his people for this state visit," he said.

Last year President visited Eswatin on a State visit and extended the invitation to King Mswati to visit Zambia.