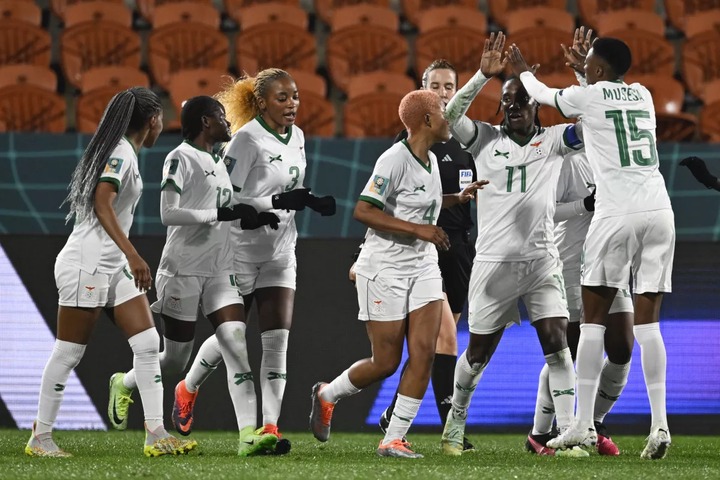 Zambia's Barbra Banda, second right, is congratulated by teammate Agness Musase after scoring her team's second goal from a penalty during the Women's World Cup Group C soccer match between Costa Rica and Zambia in Hamilton, New Zealand, Monday, July 31, 2023. (AP Photo/Andrew Cornaga)
HAMILTON, New Zealand —
Barbra Banda of Zambia scored the 1,000th goal in
Women's World Cup
history with her penalty kick in the 31st minute against Costa Rica on Monday.
The 23-year-old Zambia captain used a clever stutter in her run up to make goalkeeper Daniela Solera jump before sending her penalty to the left with ease. Soon after, FIFA posted its congratulations to Banda on social media.
The referee awarded the penalty after Banda appeared to be taken down in the six-yard box by an out-stretched Katherine Alvarado. Costa Rican players argued the call unsuccessfully.
This tournament has been the Women's World Cup debut for Zambia, and the goal was its second ever, giving the Copper Queens a 2-0 lead. The first Zambian goal came in the third minute of the game from Lushomo Mweemba.
FIFA has held a Women's World Cup every four years since 1991.